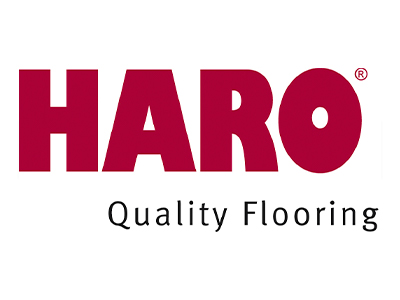 Somethings change over time: the little family business established in 1866 by Franz Paul in the Bavarian city of Rosenheim, originally was a tile and brick factory, is nowadays the
leading manufacturer of parquet in Germany
.
Other things remain the same: Even after more than 140 years Hamberger is still a true family-run company, run by its owner in the fourth and fifth generation.
This synthesis between tradition and innovation characterizes the HARO flooring brand: In Hamberger great quality wood from sustainable forestry is transformed into soils that revalue any home and make the house a home, thanks to modern manufacturing processes and innovative technologies.
Data sheet HARO Tritty 100 AC4
Data sheet HARO Tritty 200 AC6
Kronoflooring GmbH, a division of Kronospan, founded in 1897, is
one of the main manufacturers of laminate flooring and friezes worldwide
. It has a large variety of products supplied in more than 90 countries. The biggest and most modern production plant is in Lampertswalde (Germany), and it has an area of 365.000 m2.
Kronospan has the following distinctions:
1st MDF board manufacturer.
1st Laminate flooring manufacturer.
1st Agglomerate manufacturer.
1st UF Resins manufacturer for board.
1st OSB manufacturer in Europe.
From this great manufacturer, we currently have two ranges: AC5 Super natural Syncro and the great and innovative novelty BinylPRO, a laminate composed of the best board in the world today.
data sheet super natural classic